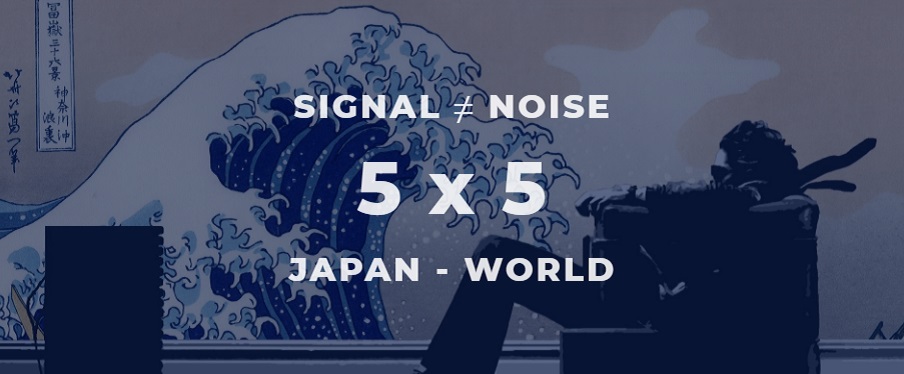 Wireless Watch Japan debuted in 2001 as a weekly email newsletter, and since then the mobile industry has become essential to daily life worldwide. We were fortunate to be based at 'ground zero' in Tokyo and diligent in pursuing this space from the beginning. It's been an honour and pleasure to serve! Can you imagine what it will be like in another 20 years from now?
Hopefully, we have your attention from past efforts and there is genuine interest for the next cycle, Beyond 2020.
While 5G and IoT (Ai-xR) tech. will continue to be key topics, we see a far larger story emerging from Japan. It's likely you have heard of Industry 4.0, focused on digital and the enterprise — the Japanese approach goes well beyond, to Society 5.0. As with the mobile era here, we expect the core premise of this initiative will gain traction globally in the coming years. Please take a moment to review our new 5×5.wirelesswatch.jp website. Indeed, The ®evolution Continues. Yoroshiku!