Tokyo Game Show 2015 details just released, running Sept. 17-20th, this year is their 25th Anniversary! http://bit.ly/1E4PCgk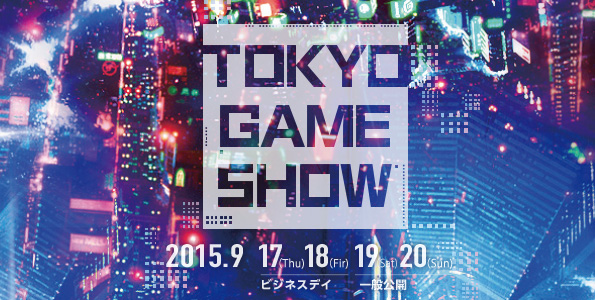 The Computer Entertainment Supplier's Association (CESA), in cooperation with Nikkei Business Publications, Inc. (Nikkei BP), has announced it will hold TOKYO GAME SHOW 2015 at Makuhari Messe for four days from Thursday, September 17 through Sunday, September 20, 2015. Its applications for booths are now being accepted. In TOKYO GAME SHOW 2015, the first two days of the show will be the Business Day for the relevant parties while the latter two days will be Public Day, as in the past.
The theme for TOKYO GAME SHOW 2015 has been decided: "Play Your Way: Games Unleashed" The theme implies our wish for many more people to experience the broadening sphere of fun from game like never before. Last year's TOKYO GAME SHOW welcomed the record high of 412 corporations/organizations from 32 different countries and regions as exhibitors, and attracted approx. 250,000 visitors. The TOKYO GAME SHOW continues to grow as a prominent event in the global game industry.
Related posts: