Annual report on Japan mobile users by CIAJ, survey even across all age groups, interesting results as always! http://bit.ly/1yuMbxo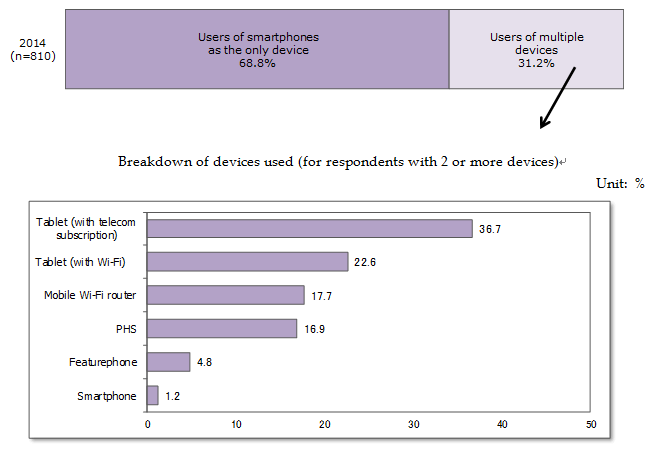 CIAJ conducted its annual study of mobile phone use and announces the release of this year's findings as follows. This study has been conducted as a fixed-point observation every April since 1998 to capture on-going changes in the domestic mobile communications market and include data from the busiest sales season of the year in March. CIAJ mailed questionnaires to 1,400 mobile phones users (100 male & 100 female users in each of the following age groups: under 20, twenties, thirties, forties, fifties, sixties, seventies) residing in the larger Tokyo and Osaka metropolitan areas from the end of March through early April of this year.
This year's report continued to focus on the use of smartphones and featurephones, looking into the decisive factors at the time of purchase, and their most popular uses, but also broadened its scope to include users in their seventies. The study reveals the differences in use by age group and gender, as well as the shift from carrier services to SNS.
Related posts: