au Smart Pass hits 10M subscribers, at $3.50 per month, approx. 30% of user base in 2yrs since launch http://bit.ly/1mMw0Vd
Machine Translation
KDDI, Okinawa Cellular is pleased to announce that the membership au smartphone service "au Smart Pass" has surpassed 10 million on March 17, 2014. Since the start of service on March 1, 2012, aims to "relationship enhancement of life and realistic smartphone" listed in the "smart Relations Concept", a fixed amount of (tax) 372 yen per month in, and has provided such support in the relief surface, such as the repair price support member benefits through a partnership WEB application or application, artists and companies a variety of enjoy Torihoudai, data backup and security, of the terminal, a variety of services.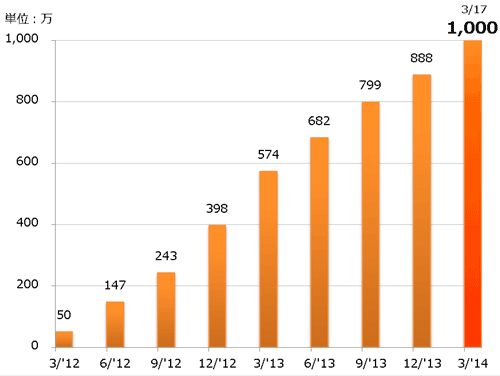 In the future, through the "au Smart Pass", more enjoyable and convenient, to be able to use it in peace, we will continue to expand after another the member benefits that deliver Lucky and service line up the smartphone.
Related posts: