Congrats to all the folks @NAVER_LINE – Free calls app Line plays it cute to challenge Skype: http://bit.ly/172qKXz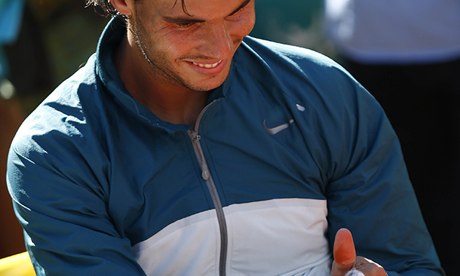 Best known for its stickers featuring cartoon characters, including Brown the bear and Cony the rabbit, Line has already conquered Asia, with 50 million users signing up in the 12 months following its launch in 2011. Facebook took three years to get 58 million. The company, now with 230 million users, recently added football clubs FC Barcelona and Real Madrid and tennis world number two Rafael Nadal to its growing list of official accounts. Users can follow updates and interact with the sports stars in real time during "on-air mode", when the accounts can read and respond to messages.
After winning the tournament, Nadal sent a message thanking Line for all its support and used the opportunity to celebrate the win by offering friends his new stickers. It is no surprise that Spain now has more than 10 million Line users. Launched as a basic messenger to guarantee easy interaction, Line has gradually added more functions, including a Facebook style timeline, to distinguish itself from rival communications apps, and has successfully branched into the games market. Its camera app, with "beauty" editing functions to smooth appearances, already has 50 million downloads and last week the company added a video feature, enabling users to take up to 10-second clips. Full article via The Guardian.
Related posts: